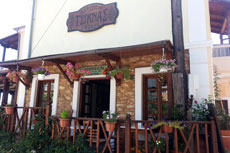 One of the main thrilling issues of travelers is the cost of food, products in stores and prices in Greek taverns.
As for the taverns in Greek Thassos , then the prices in them do not bite, if you compare with the prices for products in supermarkets. Add pleasure from service and service, sea view (if the tavern on the coast), the atmosphere of tradition, and you will understand that visiting the tavern at Thassos is a kind of ritual . If not all three meals a day, then dinner in the tavern can be afforded for sure.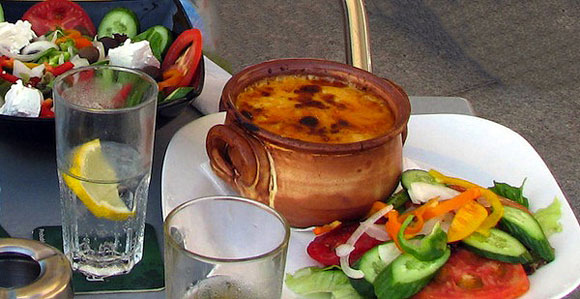 The price of popular dishes in the Greek tavern
The average check for lunch for three people (a family with a child, for example) will cost about 20-25 euros (excluding alcohol). The dishes are big, hearty and as a rule, they are enough until the next meal. Of course, if you order a lobster or a lobster, feast, then you will not be able to meet the above budget.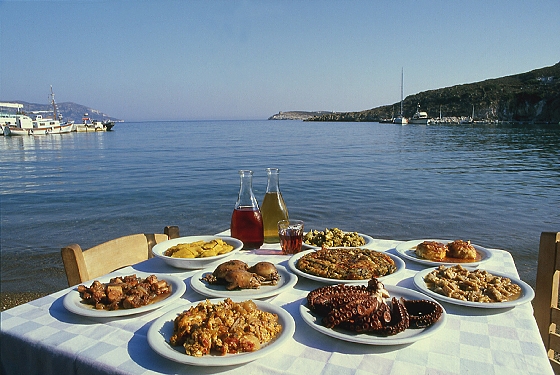 Approximate cost of dishes in taverns Thassos for the year 2015.
We note that prices do not change from year to year, as we do in Russia, so most likely they will be the same in the following years.
Musaka - 6 euros
Greek salad - 3.5-4 euros;
Chef's salad (usually eggs, greens, sausages, olives, tomatoes) - 5 euros
Pastizio - 7 euros
Large shrimps in sauce - 10-12 euros
Beer plate (sausages, squid rings in breadcrumbs, cheese balls, french fries) - 10 euros
Greek yogurt with honey - 5 euro;
Omelette - 3 euro;
Coffee - from 1 euro per cup;
Ice cream ball - 1 euro; li>
Ma Bolognese flavors - 6 euro;
Meat balls/meat balls - 5 euro;
Suwaki (shish kebab) - from 7 euros (depending on what)
Frappe - 3 euro.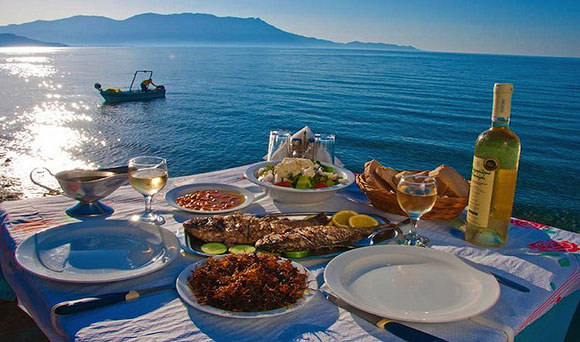 We advise you not to repeat the main dishes when ordering a family or a company at the same time, as, for example, one portion of the moussaka should be enough for 2 or even three people. If this is not the case, we recommend changing the tavern, since small portions in Greece are an exception to the rules. title="" height="563" width="750"/>
Tags: Limenas, Prices
Useful information about Thassos: