While relaxing on Thassos you can live in your own house, while receiving the usual hotel services. This type of housing is called a bungalow and it seems to many tourists it's the most attractive.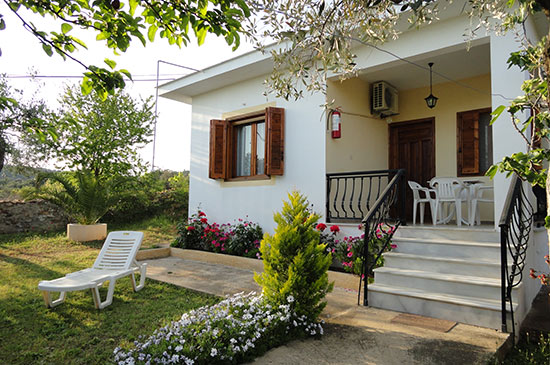 Benefits of a Bungalow
Such bungalow-houses are located in a hotel complex that has its own administration and provides services like in a ordinary hotel. Cleaning, change of bed linen and towels. However, at the same time you live in a separate building with all the ensuing benefits from this circumstance. An example of such a plus is the absence of neighbors. Everyone knows how bad it is with audibility in most Greek hotels and apartments. Rather, it's good, because the audibility is just excellent. When you live in a bungalow, this problem will disappear.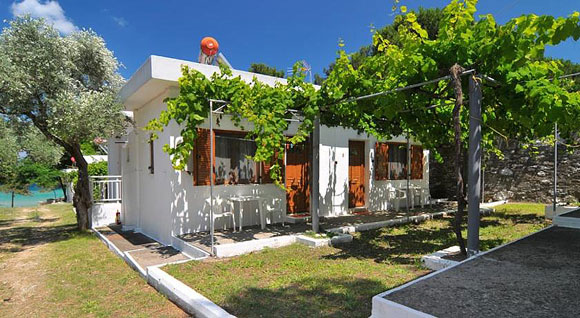 A bungalow in a hotel complex is not a rental of a house from the owners. In the bungalow you have the possibility of free Internet, sometimes security and other services. If you remove the house from the owners, most likely, he will not have access to the Internet (the Greek owners of houses on the islands do not particularly bother with this) and you will have to clean up the rooms yourself. But for some tourists, rest on the island implies the possibility to get rid of washing dishes and cleaning the house.
What are the bungalows
Bungalows can be different in size and number of bedrooms. So, there are bungalow studios. In this bungalow kitchen, living room, and bedroom - combined. In fact, this is one room. If the announcement of the rental is written that the bungalow has 1 bedroom - this means the presence of two rooms, one of which is a full bedroom, and the second - a living room with a kitchen.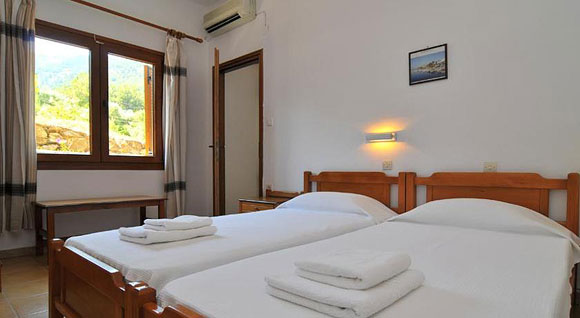 Bungalows on Thassos are designed for an average thickness of the purse, so the furniture in them is not luxury. Typical typical wooden furniture, sometimes even ascetic. If you want a luxury house, you need to rent a luxury villa or rent a room in Luxury Hotel
Bungalow or cottages - hotel name
List of Bungalows and Cottages see in this article

The bungalow is the type of housing on Thassos, which is not yet very well distributed. There are not so many offers, but they are. Bungalow Hotels can be booked in Aliki, Potos, Astris. We suggest that you consider a few bungalow type hotels in which you can spend your vacation.

Thassos / Hotels bungalows


Clarifying queries:




Separately standing houses in the hotel complex