Astris is densely built up (at least in comparison with other points on the island) and received its name from the word "Star" (translation of Astris from Greek).
Vegetation in this place is not very rich, but there is something to see and there is something to enjoy. For example, here there are destroyed towers, once created for defense, different structures of past centuries. In former times, Astris was inhabited by shepherds, livestock keepers and olive gatherers.
From Astris to the west is Potos - the busiest area of ??Thassos (after Limenas), where discos and a rather rich party life are held. Also from Astris near to Limenaria - the southern capital of the island. On the other side of Astris, to the east, is Aliki with its wonderful beaches and monastery.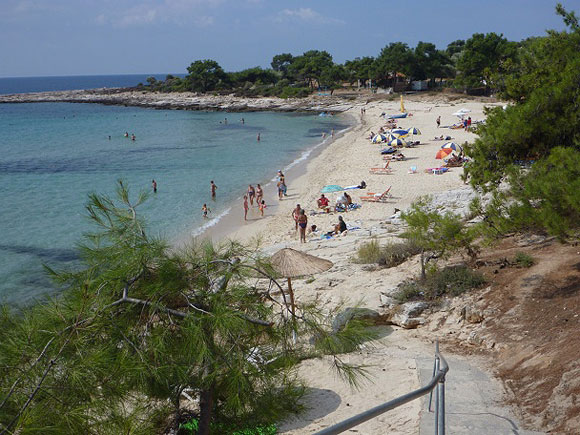 Now Astris offers many hotels and apartments, where you can stay during a holiday in Thassos. The beach of Astris has a not very long coastline, in our opinion, it is not the best on the island. However, there are beautiful stony coves. There is a small dock for fishing boats.

Thassos / Astris


Clarifying queries:




Thasos Island has the shape of a circle that encircles the road