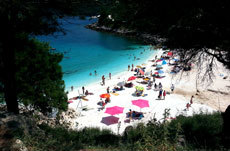 Beach Thassos , which on everyone's lips is Marble Beach or the Marble Beach.
The marble beach is unique in that it consists not of sand, but of marble chips of dazzling white color, which gives the sea azure colors of the exotic sea.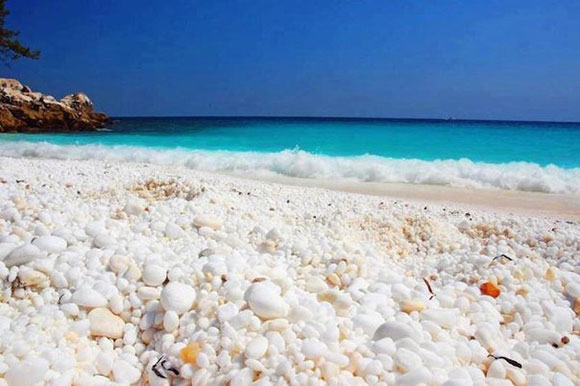 The first bay of a marble beach
The marble has several bays. The first, which will be on the way - the most beautiful and crowded. Just an apple has nowhere to fall. The sea is bright-bright, turquoise, marble sand blinds the eyes with a virgin white color - this combination resembles the banks of the Seychelles or the Maldives. Certainly, the waters of the sea of ??Greece are beautiful in themselves, but the Marble beach differs from other places Thassos and it's interesting.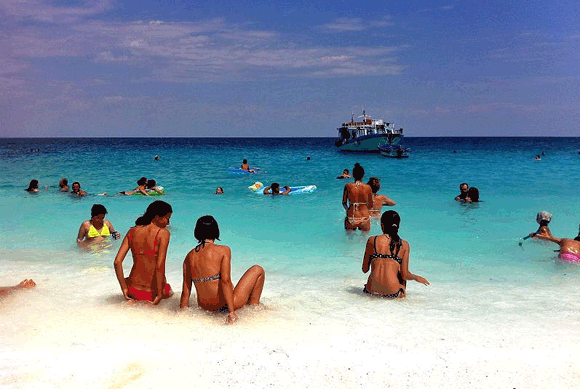 Far Bay
The other bays of the Marmara beach are less beautiful, as they have interspersed with ordinary sand alternating with marble. However, there are almost no people here - either people do not know about them, or they are just too lazy to go further, and maybe they are willing to endure for the sake of the absolute beauty of the first marble beach, no, just a huge number of vacationers next to each other.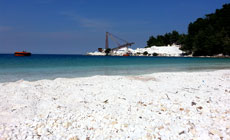 Marble baby was not formed here by itself. Nearby is the quarry, the working development and extraction of marble. Further from the water's edge, closer to the forest, white dust stands as a yoke from the slicking technique carrying blocks of marble. Therefore, upon arrival home you will have to thoroughly wash the car, as white marble dust will penetrate even into the salon.
Features of a marble beach
Of the shortcomings of the Marmara Beach - it's neuhozhennost. Previously, the marble bank was removed, followed by him, as was the owner. Later, he did not share something with the Greek authorities and ceased to be responsible for this place. Now the marble is rarely removed, and the impression is that they are volunteers. Tour operator Muzenidis Travel until 2013 brought tourists here as part of the excursion of the exotic beaches of Thassos, later stopped, as it says, because of the same neuhozhennosti. There is not a bar or tavern on the Marmara Beach, so store all the food yourself before you go here.
How to get to the marble beach
It is possible that the image of Marble Beach improves the accessible and unpleasant way. From the capital Thassos Limenas on the Marble Beach can be reached by moving originally on a very good road to McRiyamos Beach and further to the right, along a dusty dirt road, bumps and ruts. There's nowhere to turn, there's nowhere, moving straight.
On the Marmara Beach you should go at least once during the journey to Thassos, and if the road does not tire you can come back here again, with amazing combinations colors of the sea and the shore.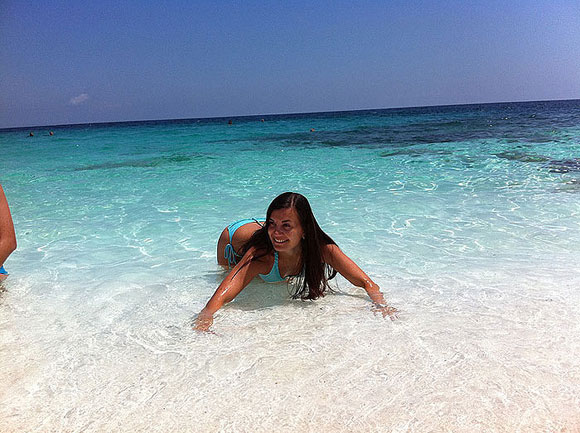 Thassos / Marble Beach


Clarifying queries:




What sea on Thassos?