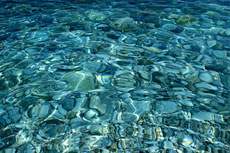 It's no secret that those who visited Thassos at least once, if there is something to compare, they call the sea the best and cleanest here
Why is called Aegean

The Aegean Sea is named after the god called Aegeus, who tossed into the waters of this place after he thought, that his son was dead. And the son, as it turned out, returning home by sea, simply forgot to change mourning sails to victorious, which led to a misunderstanding and another vain death in the myths of ancient Greece.
The color and purity of the sea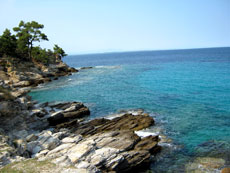 Greece is washed by several seas, Thassos in this regard was lucky. The Aegean Sea is clean and transparent like no other, has different gradients of shades: turquoise, green, blue, blue - all within one bay or beach. Of course, color largely depends on the bottom - sand or stone.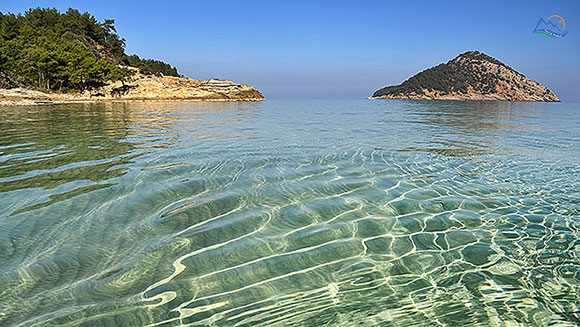 Living in the Aegean Sea at Thassos

In the Aegean Sea you will swim in the company of fish, large and small. In some bays, there are biting shrimps and plankton. Crabs of various sizes run along the stones. With luck and skill you can catch an octopus. All this is a familiar picture for the Aegean Sea on Thassos.
Sea temperature on Thassos

The Aegean Sea is not the warmest. It is possible to swim in it comfortably from June to September. If the rains last in June, then in June the temperature of the water is quite cool. The Aegean Sea from Thassos in June warms up to 21 degrees. The July - August - up to 24.
Tags: Prinos, Panagia, Marble Beach, Aliki, 5 Star Hotels Luxury, Weather in Thassos, McRiyamos beach, Kallirahi, Beach of Aliki, Beach of Potos, Potos, Beaches
Useful information about Thassos:

What is there and what grows in the forests of the island?

Arrange yourself a small shopping

How much are popular Greek dishes.