One of the most wonderful sandy landscaped beaches on the island is Makriamos beach. It is located in the northeast of the island, about 10 km from the capital of the island of Thassos.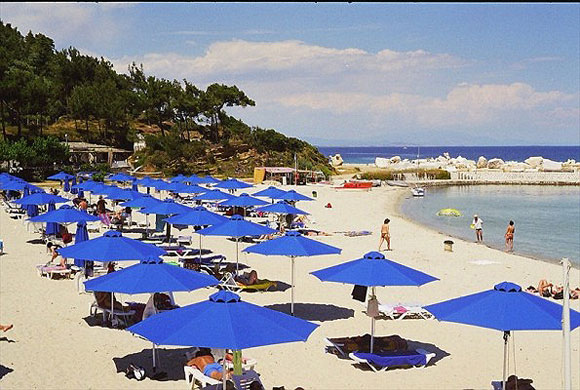 This beach is good with white, heavy sand, cleanliness, a gently sloping entrance to the sea and the nearby hotel McRiamos Bungalos. If the cleanliness and well-being is maintained by the hotel, then the sea is a merit of exclusively nature. This beach - for those who like to relax comfortably, but at the same time crowded. A lot of sun loungers along the beach line confirm this.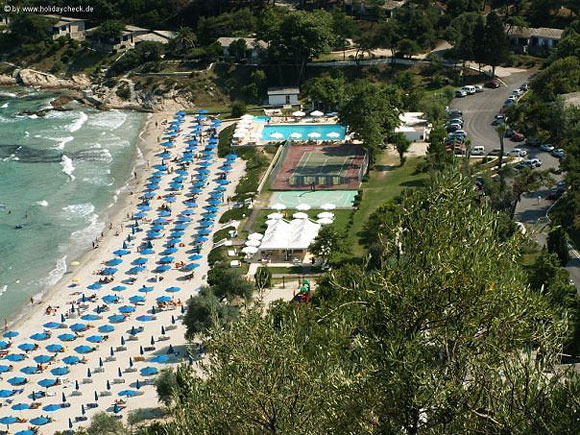 Not far from the beach there are marble quarries, where vacationers like to arrange photo sessions. The combination of snow-white stones and turquoise sea will be an excellent background for your photo.
The marble quarry is not so far away, at the Marmara beach (one of the famous sights to be seen on the island).
From Mcriamos you can get to marble beach 20 minutes by car (the road is bad).
Hotel on the beach of Makriamos Bungalow
At McRamios Beach, one of the best hotels on the island. It represents numerous bungalows of varying degrees of equipment and availability of repairs. The hotel has a zoo with peacocks and deer, a hotel garden. It seems that the hotel is focused on ensuring that guests can get what they want without leaving the hotel grounds. Taverns, restaurant, there is where to walk and turn around. Especially recommended for families with children.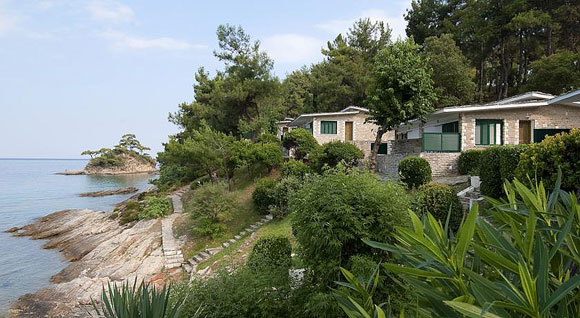 Thassos / McRiyamos beach


Clarifying queries:




What sea on Thassos?