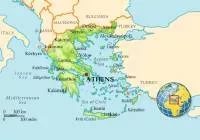 When a tourist is going to visit Thasos in the first place, he naturally desires to find out where this island is actually located.
Since Thassos is not as famous as Crete, Corfu or Rhodes (about the existence which we can learn from school times), some travelers do not even know in which part of Greece on the map it should be searched.
Where is Thassos in Greece
And it should be searched in the Northeast of Greece, closer to the border of this country with Bulgaria. On the south and south-west side of the island (for example, in Limenaria), in good weather one can see one of the fingers of Halkidiki - St. Athos.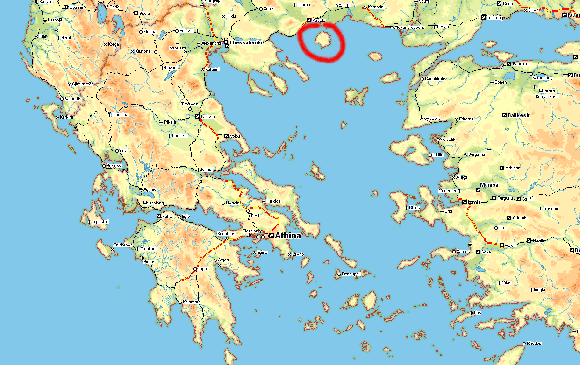 Our Russian tourist is most often familiar with two Greek cities - Thessaloniki and Athens. Let's consider the location of Thassos on the map relative to them.
Thassos distance from Thessaloniki and Athens
From the city of Thessaloniki Thassos is about 150 km away. in the direction of the east. It will be necessary to move around on a comfortable, but in some places toll road. You will have to go to the town of Kavala or Keramoti - they both have a ferry connection to Thassos.
If you look at the map, you will see that there are two ports on Thassos-Limenas and Prinos, they are connected to the mainland in two points: Limenas with Keramoti, and Prinos with the town of Kavala. It's from there that ferries run to the island all year round, but in summer it's the most frequent.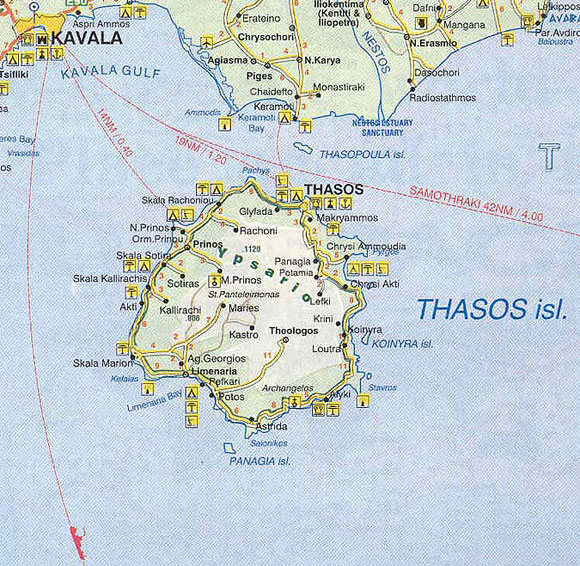 If you are planning to visit Thassos from Athens, then when you look at the map Greece, you will become somewhat uncomfortable - Athens is located far from this part of the country. But even from Athens you can get there quickly if you fly by plane to Kavala (for 1 hour) and then for 1.5 hours by ferry to the island.
Small northern islet
Thassos is considered one from the most northern islands and the temperature there corresponding. That is, summer is one of the shortest, and winter is one of the coldest in Greece. But tourists should not be intimidated, unless of course they expect to receive a continuous sun in September. About the weather, read in our other articles.
As for the sea, the map tells us that the island is washed by the Aegean Sea - the cleanest and one of the best in the world, according to many travelers. The nearest smaller islet - Samothrace. Quite uninhabited and not quite yet tourist, with its interesting ruins and nice beaches.
The map also tells us that the shape of the island is almost round, and the area of ??the island is only 380 square kilometers. However, this is enough for a not forgotten Greek holiday.
Tags: Sights, Thassos
Useful information about Thassos:

Excursion and purchase of olive oil.


Than to take a favorite child on Thassos.