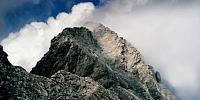 One of the excursions dreamed by those who know Greece or its myths is climbing Mount Olympus. However, this campaign is not in everyone's power, since it takes a whole day of walking, or even two days, with an overnight stay at the boarding house. Nevertheless, those who master the ascent and conquer Olympus will be granted unforgettable impressions - after all, there is a special pleasure where Zeus (or still sits, but well hides) is sitting on the throne.
Price of the excursion to Olympus from Thasos

Visit Olympus it is possible from Thassos - the price of an organized tour is about 160 euros for an adult and half cheaper for a child. The cost is shown by the tour operator Muzenidis Travel.
Where is Olympus on the map of Greece
Central Greece is proud of this landmark, one of the main peaks of the world (albeit not the highest, but legendary). Northeast of Thessaly - that's where you should look if you look for Olympus on a map of Greece.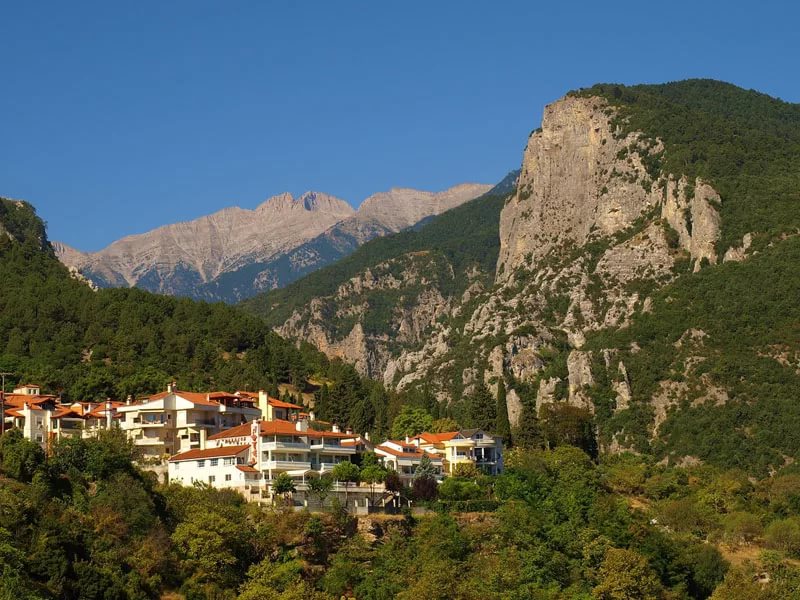 What is remarkable about the excursion to Olympus?
About 12 hours of the journey, during which you will see the following attractions: the temple of Zeus and Apollo, a mountain village, a boarding house, a monastery of the 16th century, here and there you can make a halt and look around.
A rich forest of cypress, oak and chestnut trees will give you the start of a walk, during which you, still full of energy and optimism, will be curious about everything
Animals and birds live their lives, but give the opportunity watch s behind them - the chamois and roe deer, hares and foxes, vultures and eagles - be careful and you will notice them
You will see plants that do not grow anywhere else except here.. Mountain streams, gorges, dizzying cliffs, risky serpentine. On the top are clouds, snow and a stunning view of the surrounding world.
The highest peak of Olympus is Miticos, on which lies the route laid for tourists. In addition to it, you will be able to see other peaks, such as Scala, Stefania, Scolio and others, with luck, which is the absence of clouds on this day.
Arrange a night in a sleeping bag or lunch at a height of two thousand meters - stop at Pension Agapitos. For 10 euro you will be given a bed and bed linen, you can have a snack and gain strength before the last jerk. On the way back, here you will be given written proof that you did get to the very top - the certificate of Olympus.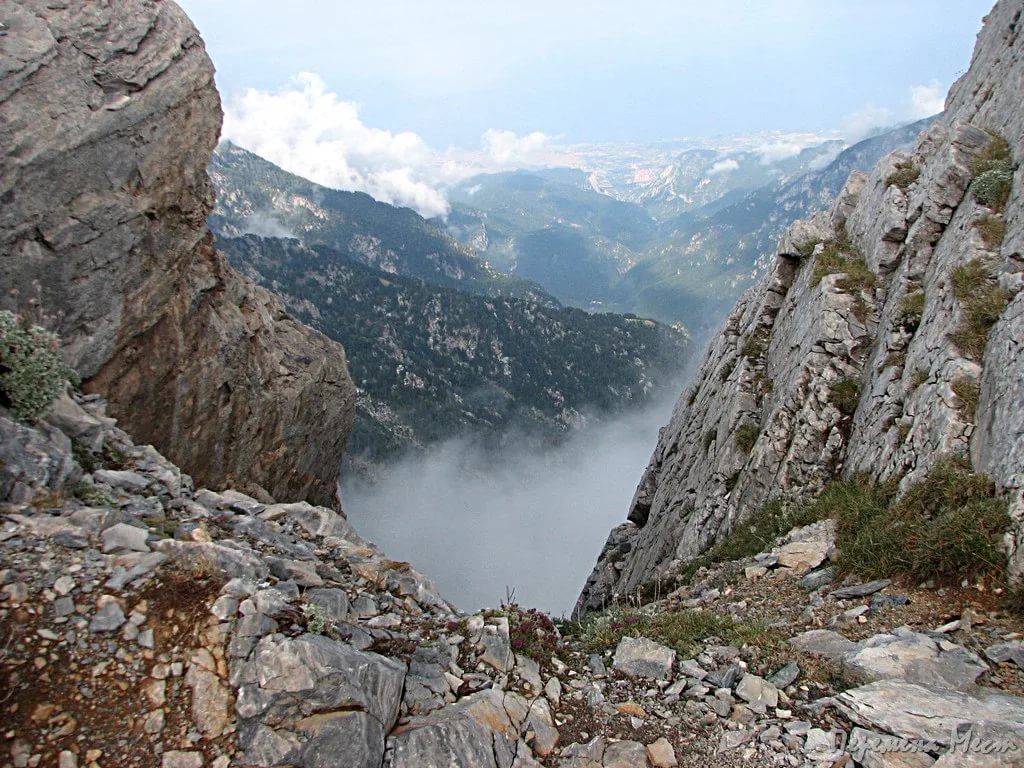 Tip # 1 - you can save money by saving money. two hours, if you go here by car. Part of the way to the village of Prionia you can drive along the road, leave the car and move on for your two.
Tip number 2. Take the guide if you came to conquer Olympus not on the tour package. A specially trained person will make the trip more memorable - explain the incomprehensible, show not seen, but noteworthy, recall the stories of myths.
Tags: Sights
Useful information about Thassos: