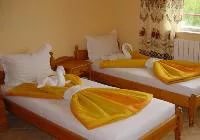 Thassos does not have many hotels that are in high demand. Rahoni Hotel is one of the most famous. Let's find out why.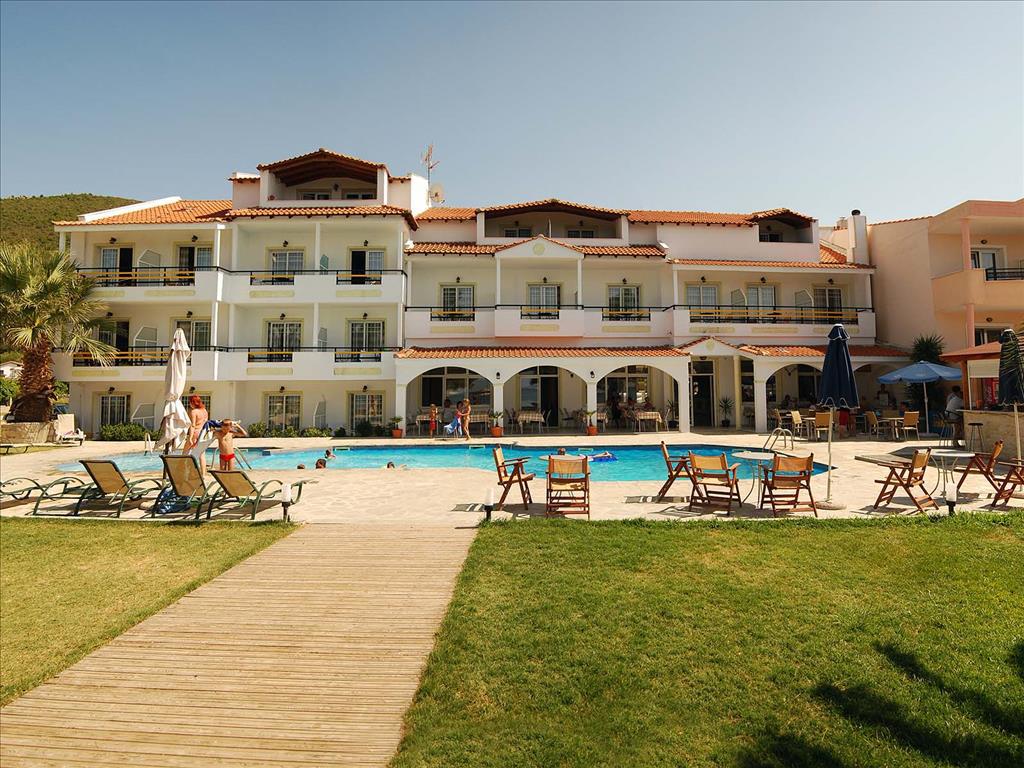 Location where
is located < p> The hotel is located in the resort of Skala Rachoni, 10 km from the capital of the island of Thassos and 3 km from the port of Prinos. Thus, it will be convenient for you to get to the hotel in Rachoni, no matter which ferry you arrive - from Kavala or from Keramoti.
Beach at the hotel
The beach at this place is considered one of the best, with good sand. The distance to it is 20 meters - in fact the hotel stands on the beach. You can diversify the beach vacation in Skala Prinos (which is 3 km from Rachoni) - there is a long sandy beach, with a small playground, and with stunning sunsets.

Who is the hotel oriented
First of all, this hotel is for families and for those who prefer cultural rest without much revelry. Many elderly Europeans and families with children. This residence is very popular with those who prefer to rest by the type of "all-inclusive" and enjoys the accessibility of a comfortable but crowded beach.
Rooms and Apartments
The number of rooms consists of one hundred rooms with an area of from 20 to 50 squares. There are rooms with a small equipped kitchen. View from the rooms to the mountains or the sea.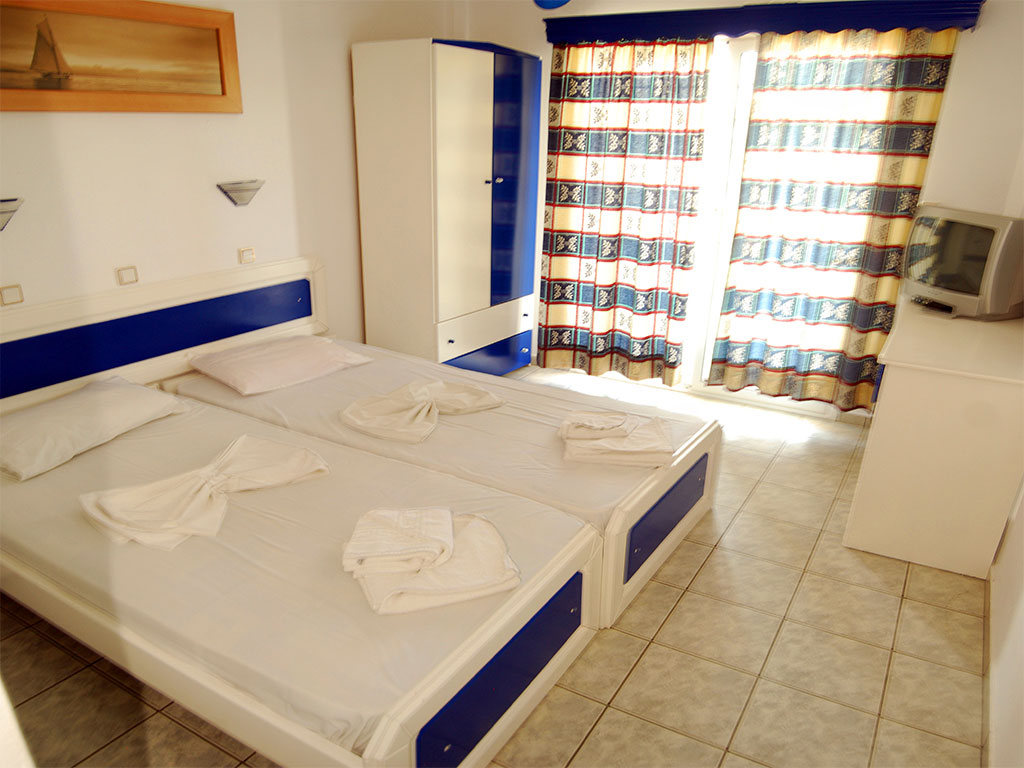 Hotel area
The attractiveness of Rahoni beach hotel in its surrounding area. There is much to rest here, not going anywhere else. 2 swimming pools for those who have little sea, sun beds and umbrellas, animators, bars, cafes. Organized paid entertainment on the water. You can not go anywhere without food, drink, swim, and get involved. In general, leave money in one place, for which extended hotel services are calculated.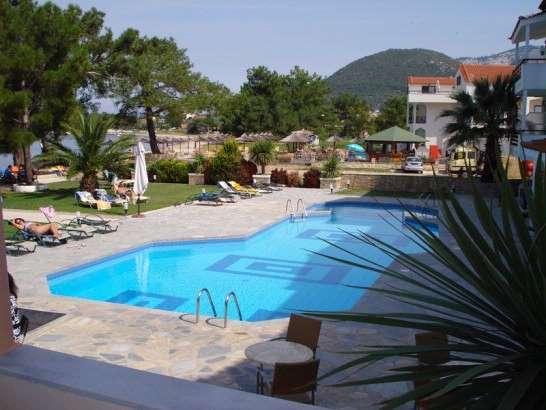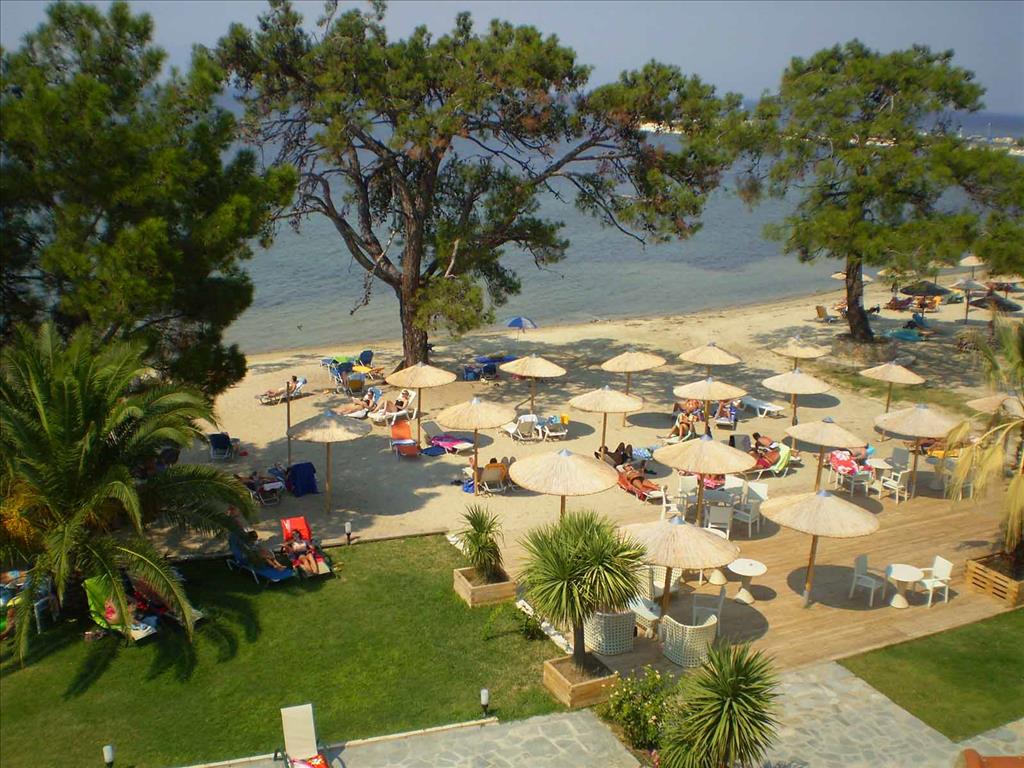 nice features:
li> No sea urchins (cleaned from them)

Pines and palms adorn the territory and the beach - you can hide in the shade during the siesta ??li>
The bus passes by the village, so you can save on rent a car
Sunbeds on the beach are free
You can reach the capital of Thassos in 20-30 minutes to shop, take children to attractions or order excursions.
Thus, the main advantages of the hotel is its free territory, relatively large (for the island of Thassos), the number of rooms, service and additional services, the ability to relax on an all-inclusive basis. That is, comfort and civilization.
Travelers who are accustomed, for example, to the service of Turkey, this hotel may seem ordinary, but it should be borne in mind that the prevailing majority of hotels on Thassos have two stars and are designed primarily for tourists who they take care of themselves. Every year the hotel service on Thassos expands and becomes better, but for the time being there are not enough hotels with a lot of services.
This hotel is not suitable for those who like to relax, keeping personal space and silence. Such travelers are recommended to find a smaller hotel or a bungalow type (for example, McRiamos Bungalow).
You can find a list of Bungalow type hotels on our website.
Tags: Hotels in Thassos
Useful information about Thassos: